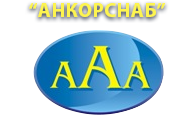 News

29.02.2012

Customs Veterans and Officers Social Foundation transfers its customs representative service rights and obligations to specially established "S.V.T.S.-HOLDING" LLC.

27.09.2011

"T.K. - HOLDING" CJSC, Moscow is a licensed customs representative founded by Customs Veterans & Officers Social Foundation.
In partnership with "AncorSnab" LLC, "T.K. - HOLDING" opens its branch in Yuzhno-Sakhalinsk in October 2011.

14.07.2011

28.12.2010

25.11.2010

Freight forwarding within Russian Federation




"AncorSnab" LLC renders freight forwarding services within Russian Federation including:

Route working out and agreement , selection of means of transport

Calculation of transit time on the whole route of transportation

Calculation of transportation cost

Execution of full package of shipping documents

Cargo insurance

Transportation of complex, oversized, heavy and general cargo using different types of packing/equipment

Port forwarding, acceptance, storage and cargo transshipment in ports

Credit clearance of railway cargo

Trace and monitoring of cargo movement

Reporting to customer on transportation status

"Door-to-Door" delivery

Issuing report and accounting documents on transportation for customer

"AncorSnab" LLC has representatives in main port cities of Sakhalin island - Korsakov and Kholmsk and also on main railway stations in Yuzhno-Sakhalinsk and Nogliki.

If customer concludes long-term service agreement payment for services may be effected after service is completed.

When organize international freight and freight forwarding within Russia we preferably work directly with carriers using contacts and partnerships gained, that ultimately makes our prices competitive and reduces your expenses!