News
29.02.2012
Customs Veterans and Officers Social Foundation transfers its customs representative service rights and obligations to specially established "S.V.T.S.-HOLDING" LLC.
27.09.2011
"T.K. - HOLDING" CJSC, Moscow is a licensed customs representative founded by Customs Veterans & Officers Social Foundation.

In partnership with "AncorSnab" LLC, "T.K. - HOLDING" opens its branch in Yuzhno-Sakhalinsk in October 2011.
14.07.2011
28.12.2010
25.11.2010
You can purchase the products of Kagome company
in "Perviy" supermarket chain
at discounted prices!!!
Fruits and Vegetables Mixture Juises by KAGOME
Within the collaboration with its Japanese partners AncorSnab LLC offers you brand new product appeared on the Sakhalin market which is hundred-per-cent authentic Juice of fruits, vegetables and berries from widely-known Japanese maker KAGOME.
Kagome CO., LTD is the most famous fruit and vegetables mixture Juices maker and distributer in Japan and other countries. Kagome Juices came on the Japan market in 1995 and the company itself traces its history since 1899 when its fouder, Ichitaro Kanie, became the first farmer in Japan who started cultivating tomatoes.
Kagome Fruits and Vegetables Mixture Juices are presented in nine varieties. The Juices are produced without any sugar, salt, preserving and coloring agents, and GMO. They contain fiber, beta-carotene, vitamins A, C, E, K and other salutiferous microelements.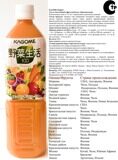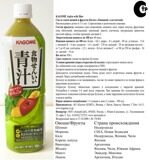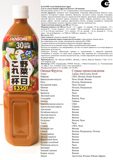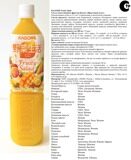 Please contact us on the following details on wholesale selling, and supply outwards Sakhalin region:

Russia, 693007, Yuzhno-Sakhalinsk, 32 Tihookeanskaya St., of. 2tel. +7 (4242) 30-05-05, tel./fax +7 (4242) 30-05-08office@ancorsnab.ru