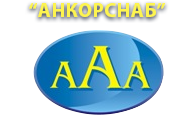 News

29.02.2012

Customs Veterans and Officers Social Foundation transfers its customs representative service rights and obligations to specially established "S.V.T.S.-HOLDING" LLC.

27.09.2011

"T.K. - HOLDING" CJSC, Moscow is a licensed customs representative founded by Customs Veterans & Officers Social Foundation.
In partnership with "AncorSnab" LLC, "T.K. - HOLDING" opens its branch in Yuzhno-Sakhalinsk in October 2011.

14.07.2011

28.12.2010

25.11.2010




Please note: To work correctly, Cookies must be enabled in your browser.
If for some technical reasons a transfer and storage of Cookies are not supported, the login will be unavailable.