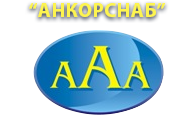 News

29.02.2012

Customs Veterans and Officers Social Foundation transfers its customs representative service rights and obligations to specially established "S.V.T.S.-HOLDING" LLC.

27.09.2011

"T.K. - HOLDING" CJSC, Moscow is a licensed customs representative founded by Customs Veterans & Officers Social Foundation.
In partnership with "AncorSnab" LLC, "T.K. - HOLDING" opens its branch in Yuzhno-Sakhalinsk in October 2011.

14.07.2011

28.12.2010

25.11.2010

Sakhalin-II, Onshore Pipeline




Services on customs clearance, certification, storage and cargo handling at TBSW, cargo transportation over Sakhalin Island, international cargo forwarding for "Starstroi" LLC (2003-2009yrs.) and "Argus Construction Services" LLC (2004-2008yrs.)


For the mentioned periods the following works were successfully completed:


Complete customs clearance (customs clearance of import and export cargo, preparation of complete package of documents, continuous control of all stages of cargo customs clearance);

Customs clearance and delivery of cargo without placing on TBSW;

Consulting on application of normative acts with respect to customs legislation;

Obtaining of permitting documents for import of cargo to RF territory (GOST R Certificate of conformity, Sanitary-Epidemiological Certificates, etc.);

Organization of international multimodal cargo transportations of different complexity and on various routs;

Delivery of materials and equipment after customs clearance from TBSW located in Korsakov and Yuzhno-Sakhalinsk to the place of destination on different routs in accordance with customer requirements;

Enforcement of customer's requirements with respect to Safety rules and Environmental Safety while transporting cargo;

Reporting of the status of complex service performance and each service apart.