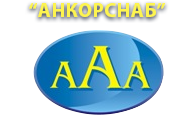 News

29.02.2012

Customs Veterans and Officers Social Foundation transfers its customs representative service rights and obligations to specially established "S.V.T.S.-HOLDING" LLC.

27.09.2011

"T.K. - HOLDING" CJSC, Moscow is a licensed customs representative founded by Customs Veterans & Officers Social Foundation.
In partnership with "AncorSnab" LLC, "T.K. - HOLDING" opens its branch in Yuzhno-Sakhalinsk in October 2011.

14.07.2011

28.12.2010

25.11.2010

OUR POWER is a close-knit team of qualified specialists each of them has many years' experience in logistics. Our specialists gained work experience on the folowing projects:

Sakhalin-II Project, Construction of LNG plant
Sakhalin-II Project, Import and installation of offshore drilling and production platforms LUN-A, PA-B
Sakhalin-II Project, Onshore Processing Facility
Sakhalin-II, Onshore Pipeline

High qualification of our specialists and their long experience let us successfully execute projects of any scope and complicity!