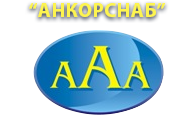 News

29.02.2012

Customs Veterans and Officers Social Foundation transfers its customs representative service rights and obligations to specially established "S.V.T.S.-HOLDING" LLC.

27.09.2011

"T.K. - HOLDING" CJSC, Moscow is a licensed customs representative founded by Customs Veterans & Officers Social Foundation.
In partnership with "AncorSnab" LLC, "T.K. - HOLDING" opens its branch in Yuzhno-Sakhalinsk in October 2011.

14.07.2011

28.12.2010

25.11.2010

Delivery to the final destination




We ensure individual approach to every customer taking into consideration delivery requirements, cargo characteristics and volume of shipments. Our managers will analyze your transportation challenge and offer you best route and cost.


Organization of delivery includes the following:

Processing of delivery request (route working out, selection of mean of transport, calculation of delivery cost)

All risks insurance

Receiving and shipping of goods without participation of customer

Execution of shipping documents

Road transportation of general cargo of different capacity

Road transportation of cargo up to 20 tons

Transportation of oversized cargo

Road transportation of 20' and 40' containers

Transportations using special equipment and transport means

Monitoring of cargo location using satellite monitoring system

Reporting to customer on status of service rendering.