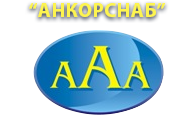 News

29.02.2012

Customs Veterans and Officers Social Foundation transfers its customs representative service rights and obligations to specially established "S.V.T.S.-HOLDING" LLC.

27.09.2011

"T.K. - HOLDING" CJSC, Moscow is a licensed customs representative founded by Customs Veterans & Officers Social Foundation.
In partnership with "AncorSnab" LLC, "T.K. - HOLDING" opens its branch in Yuzhno-Sakhalinsk in October 2011.

14.07.2011

28.12.2010

25.11.2010

International freight forwarding


Nowadays the main market requirements are terms of goods delivery: in required time, to required place, with required consumer properties, in required quantity. These requirements bring freight forwarding and optimal way of delivery issues to the forefront.


"AncorSnab" LLC organizes and performs forwarding of all kinds of export/import and transit freights including the following services:



organization of international freight
transportation of goods which are under customs control
temporary storage warehousing
customs clearance
delivery to the final destination



When organize international freight and freight forwarding within Russia we preferably work directly with carriers using contacts and partnerships gained within 10 years.

Delivery within Sakhalin island is effected by our own transport and by transport rented from our partners therefore "AncorSnab" LLC can perform transportation of different complexity and requirements.

"AncorSnab" LLC render customs clearance services within Far East region.

"AncorSnab" LLC render services of customs carrier within Far East region.




Thus rendering services "AncorSnab" LLC minimizes participation of agents in supply chain from the point of departure to the final point of destination, that ultimately makes our prices competitive and reduces your expenses!