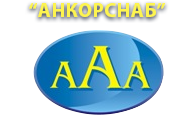 News

29.02.2012

Customs Veterans and Officers Social Foundation transfers its customs representative service rights and obligations to specially established "S.V.T.S.-HOLDING" LLC.

27.09.2011

"T.K. - HOLDING" CJSC, Moscow is a licensed customs representative founded by Customs Veterans & Officers Social Foundation.
In partnership with "AncorSnab" LLC, "T.K. - HOLDING" opens its branch in Yuzhno-Sakhalinsk in October 2011.

14.07.2011

28.12.2010

25.11.2010

Organization of international freight

We offer wide range of services on international transportation of cargoes from simple air or sea freight to multimodal carriages with sea, road, railway and air transport involved.

Upon customer's request we provide the following services:

Execution of full package of shipping documents;

All risks insurance;

«Door-to-door» delivery;

Transportation of complex, oversized, heavy and general cargo using different types of packing/equipment;

Port forwarding, acceptance, storage and cargo transshipment in ports;

Credit clearance of railway cargo;

Loading/offloading operations, return of empty containers to the Port;

Trace and monitoring of cargo movement.

With a help of our Russian and foreign partners we can find a solution for any transport challenge. Our specialists will help you to choose route, calculate cost of services and offer the shortest time of transportation of your cargo.