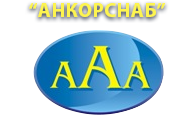 News

29.02.2012

Customs Veterans and Officers Social Foundation transfers its customs representative service rights and obligations to specially established "S.V.T.S.-HOLDING" LLC.

27.09.2011

"T.K. - HOLDING" CJSC, Moscow is a licensed customs representative founded by Customs Veterans & Officers Social Foundation.
In partnership with "AncorSnab" LLC, "T.K. - HOLDING" opens its branch in Yuzhno-Sakhalinsk in October 2011.

14.07.2011

28.12.2010

25.11.2010

Sakhalin-II Project, Onshore Processing Facility




Services on customs clearance, certification, storage and cargo handling at TBSW, cargo transportation over Sakhalin Island for BETS B.V. -contractor to Sakhalin-II project operator on construction of Onshore Processing Facility (2004-2009yrs.)

For the period from 2005 to 2009 yrs the following works were successfully completed:


Organization of preliminary check of goods, preparation of complete package of documents prior delivery;

Development and implementation of effective system of preliminary check of documents for customs clearance, obtaining of authorized documents, technical specifications and other documents required prior to cargo arrival to RF territory.


Consulting on application of normative acts with respect to customs legislation;

Customs clearance of import and export cargo;

Obtaining of permitting documents for import of cargo to RF territory (GOST R Certificate of conformity, Sanitary-Epidemiological Certificates, etc.);

Monitoring of cargo delivery to ports and airport of Sakhalin Island;

Continuous control of all stages of customs clearance and certification procedures, daily reports on status of service performance;

Delivery of materials and equipment after customs clearance from TBSW located in Korsakov and Yuzhno-Sakhalinsk to the place of destination to OPF Construction site, Lunsky Bay by road and railway transport.

Daily reports on status of cargo dispatch, its location, loading/unloading;

Enforcement of customer's requirements with respect to Safety rules and Environmental Safety during cargo transportation.