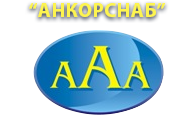 News

29.02.2012

Customs Veterans and Officers Social Foundation transfers its customs representative service rights and obligations to specially established "S.V.T.S.-HOLDING" LLC.

27.09.2011

"T.K. - HOLDING" CJSC, Moscow is a licensed customs representative founded by Customs Veterans & Officers Social Foundation.
In partnership with "AncorSnab" LLC, "T.K. - HOLDING" opens its branch in Yuzhno-Sakhalinsk in October 2011.

14.07.2011

28.12.2010

25.11.2010

Organization of storage on temporary storage warehouse




"AncorSnab" LLC organize placing and storage of goods on temporary storage warehouse under customer's request including the following:

Registration of documents in Ports

Placing of goods on temporary storage warehouse

Handling operations

Storage

Assortment, packing/repacking

Consolidation/deconsolidation

Return of empty containers to the Port


After customs clearance is completed goods will be immediately moved to the territory of free storage at the same warehouse in order to reduce expenses for storage. Goods will be stored at free storage area until customer gives further instructions on delivery to the final destination place.